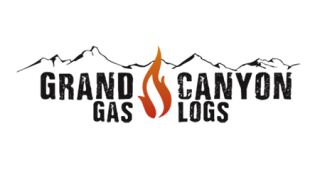 The products produced by Grand Canyon Gas Logs craftsman are truly one of a kind. The log process starts with scavenger hunts through the woods searching for that perfect set of logs. Once discovered, the logs are then trimmed to size where our craftsmen begin the casting process. Individual molds are made for each one of the logs and then the raw cast logs are passed along to be painted where the real magic happens. Each log is hand painted to perfection therefore no two logs will ever be identically alike.  Within each one of the log collections a unique design depicts the story of how the logs came to existence.  Lastly a great aspect of Grand Canyon Gas Log's is that all logs and burners are 100% made in America. Our U.S made products give customers the satisfaction that they are buying from a home grown American company.
File Download
Grand Canyon Gas Logs Catalog
2017 Grand Canyon Gas Logs Catalog; over 30 years of experience in the hearth and home industry devoting our experience to innovating products for an every evolving market place. Choose our logs and put us to the test.
Products carried by
Grand Canyon Gas Logs