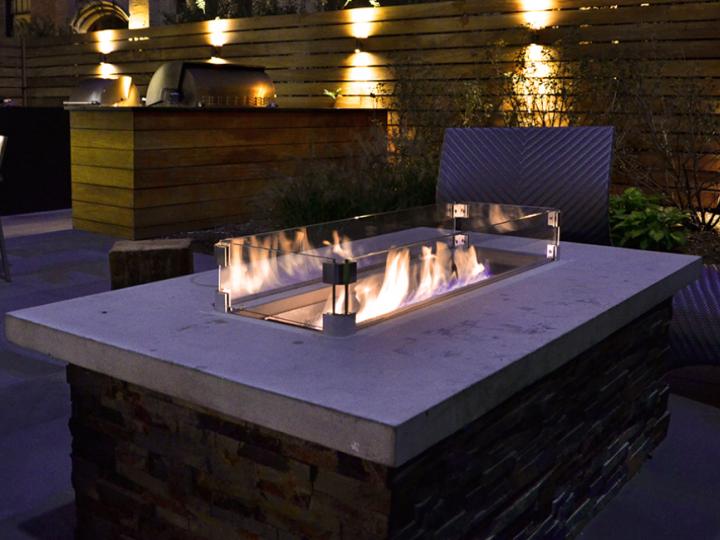 Related brands
Outdoor Gas Fire Pits provide the perfect focal point for any outdoor room.  We supply professional grade fire pit systems, accessories, and glass, stone, and log set media options that will compliment any design preference.  Using the highest quality materials and the industry's most trusted engineering, our products offer limitless possibilities for fire pit design and functionality. 
Fire Pit Burner Systems allow customers for an easy to use and reliable gas fire pit kit that fit any size and shape.  Tested and certified ignition options ensure you are using the industry's safest and most trusted product.  The variety of different control and accessory items allow customers to enjoy a luxury environment at an affordable cost.
Dazzling beds or fireglass or the traditional campfire log set, the finishing media options favor both a contemporary and traditional taste.  Customers can add their own styles and preferences on how they want their fire pit to work and look.